BUYING IN AUSTRALIA'S
TOP PERFORMING
We analyse and operate in the nation's highest-performing data-proven investment property markets backed by our predictive methodology.
OUR PROVEN PLAN IS
YOUR IDEAL INVESTMENT JOURNEY
Partner with professionals who know what it takes to safely and successfully grow your wealth with these 4 repeatable steps to maximise your portfolio value!
EXPERIENCE AND QUALITY
OUR PRIMED AND REFINED OPERATION
Partner with professionals who live and breathe the art of buying high-quality investment-grade property. Securing between 5 and 12 properties per week means we have the experience you need, it's second nature to us!
OUR 9 STEP PROCESS
We manage every step of the process for you.
CONTRACT EXCHANGE & DUE DILIGENCE
BUILDING & PEST + PROPERTY MANAGEMENT
UNCONDITIONAL & PRE SETTLEMENT
SETTLEMENT & MARKET UPDATES
WEB PORTAL & SMARTPHONE APP
Our flawless process has been tried and tested on thousands of properties for our hundreds of clients around Australia and abroad, we're so confident in our operation that we want you to see what we're up to every step of the way, which is why each client's individual buying process is specifically built out and plugged into our management system, which means you'll know what we're up to every step of the way!
"Watch us work, get live updates, store all your important documents, receive market growth updates, build out your portfolio and so much more with The Investors Agency iOS, Android and Web App!"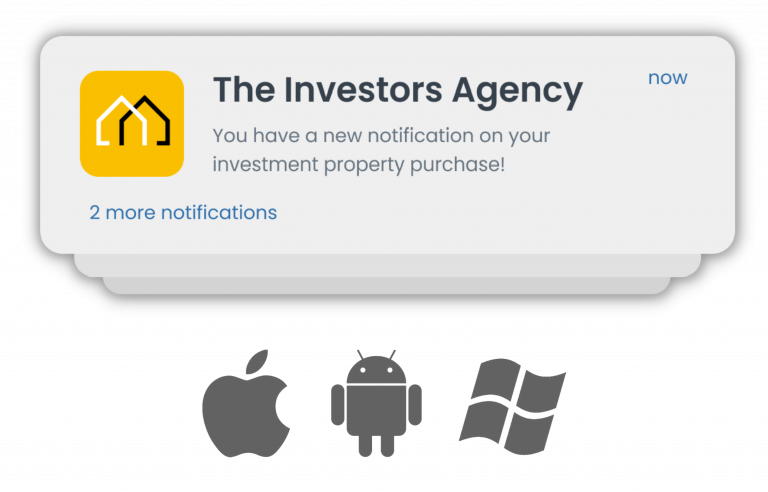 With The Investors Agency app, you're connected to our team and receive notifications to your app or web portal instantly! You're connected to our system, which means you'll know exactly what we're up to every step of the way!
CHAT TO US
BOOK A CALL WITH OUR EXPERTS! ALL YOU NEED IS $65,000
With $65,000 in savings or equity, you can begin or grow your investment portfolio with high-growth properties in Australia's strongest property markets.
CASE STUDY PROPERTIES
SHOW ME THE GOOD STUFF!
These past purchases show how our clients have been able to benefit from our operations. Buying the right property for your profile is the key to successful investing.
UNDER VALUE & BIG GROWTH
Imminent growth markets are great to kickstart a portfolio! 28% growth in 18 months allowed these clients to purchase another property from the equity earned from this one.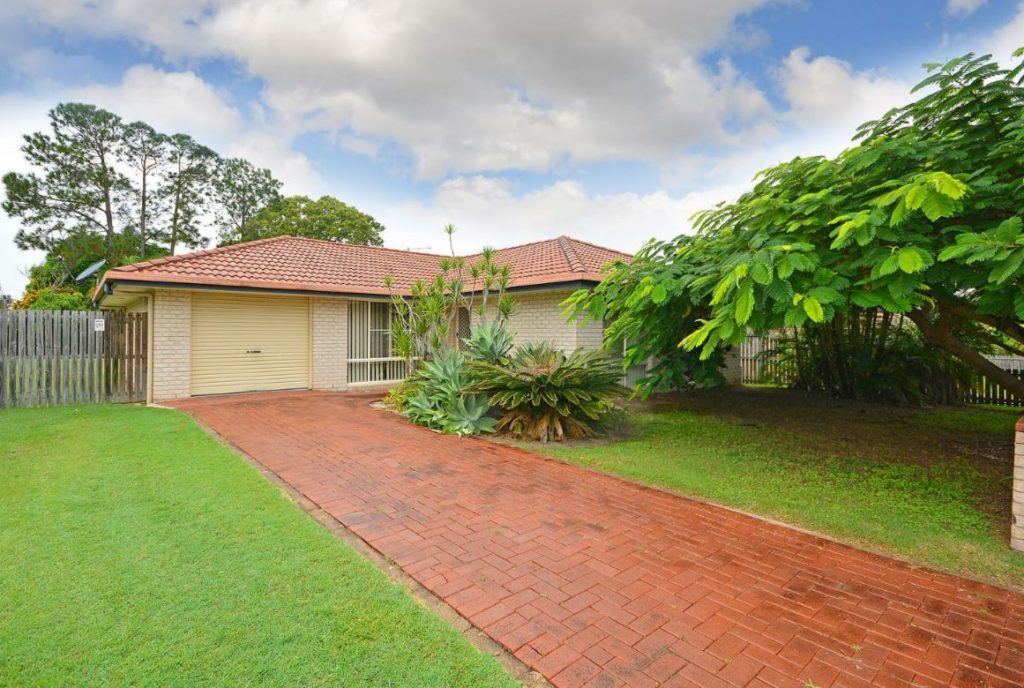 HIGH YIELD + $60,000 UNDER
Through our relationships, we secured this duplex off-market. $60k lower than comparables. Yielding at 6.8%, our client was able to buy another property 6 month later
OFF-MARKET WITH 8.4% YIELD
Our client needed to create more serviceability from increased income. The cash flow created from this purchase supported the bank's need to access a loan for property number 2.
BANK WORTHY INVESTMENT
A valuation 18 months after settlement resulted in 21% growth, creating $72,000 in equity. The 7% yield and capital growth let our client buy again with no cash contributed.
EQUITY BUYS 2 MORE ASSETS
Purchased September 2020. A granny flat was added and the property was revalued in July 2022 for $650k. The capital growth and yields created allowed for 2 more purchases.
$50,000 UNDER BANK VAL
Mid 2022, this WA property's settlement valuation came in $50,023 higher than the contract price, creating instant equity for our client while producing $7,850 net cash flow.
CHAT TO US
BOOK YOUR DISCOVERY CALL TO UNCOVER YOUR POTENTIAL!
Do you own the home you live in? Did you know that you're potentially sitting on a deposit for an investment property that can help pay your mortgage?
MEET THE TEAM
YOU'RE IN SAFE HANDS WITH OUR EXPERIENCED TEAM
Our squad own many talents and skills that when tied together in our Manly office in Sydney's Northern Beaches, result in nothing but pure excellence. As a unit, we work by our motto - "Get Ahead Of The Problem Before It Becomes One!"
BOBBY HAERI
Director
Family man & Northern Beaches BBQ king.
DARREN VENTER
Director
A systems and structures kind of guy.
MIKE GRECO
Head Buyers Agent
The man of the hour, every hour.
KRISTY NELSON
Senior Buyers Agent
Do it once, do it right, do it with a smile 🙂
JAMES ENGLISH
Buyers Agent
I've got this, you're safe, it's ok.
TALIESHA VUKIC
Operations Manager
The backbone and gate keeper.
CLIENT TESTIMONIALS
WHAT OUR CLIENTS THINK OF US
We value our clients, and it's nice to know that they value us too!
GET IN TOUCH
WANT TO KNOW MORE ABOUT US?
Send us a message, book a Zoom call or schedule in a face-to-face meeting in our office with one of our directors! We'd be thrilled to chat more about what we do and how we can help you grow your property empire!